Web Design
Entrust us to create professional website designs that will 'Wow' your visitors and put you one step ahead of your competitors.
More Information
Web Hosting
We offer affordable and reliable secure web hosting packages for both personal, and professional websites.
More Information
Custom Web Apps
BSM specializes in custom programming for ecommerce, database management systems, file managers, cms, blogs, and much more.
More Information
Need A Merchant Account?
Seamless Online Payment Solutions with Authorize.Net
Are you searching for a reliable partner to streamline your online payment processing needs? Look no further! At BrainScanMedia.com, Inc., we take pride in our role as an esteemed Authorize.Net Reseller and Certified Developer. We specialize in helping businesses like yours establish a seamless online presence.
Our comprehensive services encompass the provision of merchant accounts through Authorize.Net, all with the added benefit of no setup fees. You'll also appreciate our competitive monthly gateway fee, priced at just $25.00. Additionally, our transaction fee is a competitive 2.9% plus $0.30 per transaction.
If you're eager to begin accepting payments and are seeking a trusted and dependable solution, we invite you to take the next step. Simply click the link below to get started on your journey to expanding your online business today. Allow us to be your trusted partner in growth.
Authorize.Net Signup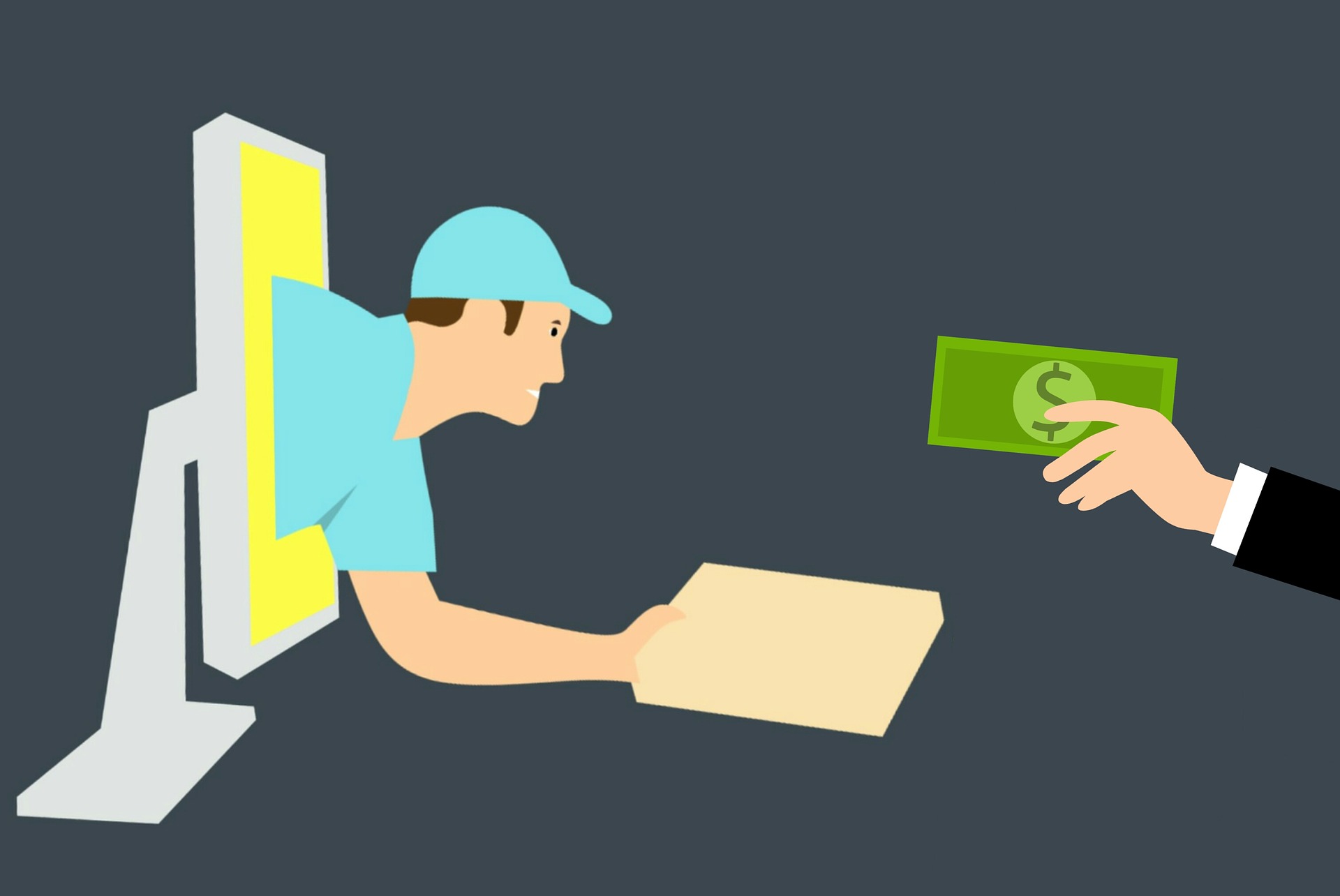 E-commerce, Explained
E-commerce, short for Electronic Commerce, defines a wide spectrum of commercial activities facilitated through the exchange of data over the internet. This encompasses transactions such as secure transmission of credit card details from an online store to a protected merchant account processor for order processing. It spans a diverse array of businesses, ranging from consumer-oriented online retail platforms and auction websites to digital music marketplaces and B2B exchanges where corporations trade goods and services. E-commerce stands as a pivotal element of the internet's evolution.
E-commerce empowers consumers to engage in electronic trade without being bound by the constraints of time and distance. Its expansion has been swift over the last five years, and the pace is projected to continue, if not escalate. In the foreseeable future, the lines separating "conventional" and "electronic" commerce will blur as more businesses migrate segments of their operations to the online realm.
B2B, or Business to Business, pertains to electronic commerce between enterprises rather than between businesses and consumers. In the realm of B2B, businesses frequently interact with numerous other enterprises, whether as customers or suppliers. Conducting these transactions electronically furnishes substantial competitive advantages over traditional methods. When executed correctly, e-commerce is often speedier, more cost-effective, and more convenient than age-old practices such as bartering or paper checks.
Electronic transactions have existed for a considerable time, notably in the form of Electronic Data Interchange (EDI). EDI necessitates each supplier and customer to establish a dedicated data connection, whereas e-commerce provides a cost-efficient avenue for firms to establish multiple, spontaneous connections. E-commerce has also given rise to electronic marketplaces, where suppliers and potential customers convene to engage in mutually beneficial trade.
Embarking on the journey of creating a thriving online store can be challenging, especially if you lack a clear understanding of e-commerce principles and what it can offer your online business. Conducting research and comprehending the essential guidelines for effectively executing an e-business strategy is fundamental for achieving success in the world of online store development.
We offer a wide array of account setups, ranging from premium merchant accounts to free merchant accounts.
Exploring Shopping Cart Software and E-commerce
Shopping Cart Software, such as our Advanced Cart, represents an all-in-one PHP Script designed to enable consumers to buy products and services from your website. While there is a variety of software options available, customizable and ready-made solutions have proven to be a cost-effective approach for constructing, modifying, and maintaining an online store. But how do online shopping carts differ from their grocery store counterparts? Imagine an invisible shopping cart - when you visit an online store, you spot a product that suits your needs and add it to your virtual shopping basket. Once you've finished browsing, a simple click on "checkout" leads you to complete the transaction by providing payment information. Afterward, the store will ship your physical product, or if you've purchased digital items, you'll receive an email with download instructions.
When starting an online business, it's wise to identify a niche product that is challenging to find in traditional malls or department stores. Additionally, consider the logistics of shipping; some products can be costly to deliver, as Pets.com discovered the hard way with dog food and FedEx. Next, you'll need an e-commerce-enabled website. This can either be a new site built from the ground up or an existing site to which you can add e-commerce shopping cart functionality.
The next crucial step involves accepting online payments. This typically involves obtaining a merchant account and enabling credit card payments through an online payment gateway, as listed above, or opting for simpler payment methods like PayPal on smaller websites.
Lastly, crafting a marketing strategy to attract targeted traffic to your site and fostering repeat customers is essential. For newcomers to e-commerce, it's wise to keep things straightforward and acknowledge your limitations. E-commerce can be a highly rewarding endeavor, but quick riches are not guaranteed. Diligent research, asking questions, hard work, and data-driven business decisions based on your e-commerce investigations are vital. Avoid relying solely on gut feelings.
To kickstart your e-commerce journey, consider one of the e-commerce solutions listed above. If you're uncertain about the best path forward, don't hesitate to reach out to us, and we'll provide guidance every step of the way.